What up folks..cranking my new fav dance artist
Kaskade
, burning an insence, giving myself a green clay facial!
Before I got any further I must give praise to Blackberries, I admit I was a windows mobile whore for years until I began to hear people sice the push email functionality only found on blackberries so I kept saying.. Imma switch Imma switch ... after years of
short battery life and then my quick stint with the Verizon EN-V I was like no more no more! Cop a used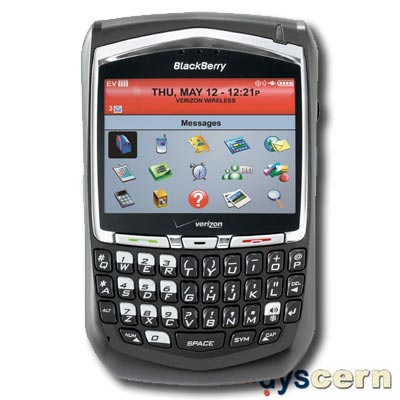 from Ebay ($130) because VWZ wanted about 300$ for the blackberry curve and I wasn't giving them all that money until I was sure I was ready to really be in the BB family. 6 weeks later Im kicking myself for not converting earlier in life, like this thing rocks! It holds masses of txt, the email is great, no laggy apps, great battery life, google apps intergration. It already saved my life. I recently went to NYC with a friend who does not like to plan and of course I didn't know how to get around so I said let me open this google maps maybe it can help us out. Call me a bamma but I had no idea I had GPS in my pocket, siced me. Put in the address of the restaurant we wanted to go and the joint mapped it out w/ highlights the lil dot followed me as I walked, even had the metro station listed cuz we sho' nuff took the train back to Port Authority 20blk walk ain't fun. Only thing about this oldskool berry is I miss my camera phone- what yall know about camera phone shopping with your girls (whole nother post lol). I will probably upgrade to a Curve or whatever the hot (non touchscreen) model is at the end of the year when my little Verizon upgrade discount kicks in.
Back to NYC- now
I'm not the biggest NYC fan but I'm trying to get over my stereotypes and enjoy the "big city". I actually stayed in a small town in NJ right over the bridge talk about a bomb view of Manhattan. All the homes in this area cost big bread but the view was amazing esp at night and only about 10 mins into city Holland Tunnel exit right at your back door. I would put in a transfer asap but nah I'd miss DC too much plus I don't have the NYC attitude (too country lol).
Late Review went to this Poetry joint July 3rd- 1st Thursday's at The @ttic (aka old Cada Vez) The Lounge at Station 9. 1438 U Street, NW
For a free event it was Great!! The feature was a guy named Asia from Florida who has performed on Def Poetry Jam
The ambiance was chill, comfy sofas low lights you know the whole mother soul modern vibe. We sat with the
meetup.com
folks because that's how my girl found this event. I checked out meetup's site later its actually pretty good for finding new things to do in the area that you are interested in without it having the preconcieved notion of 'hooking' up with folks. Hit the front page they have events ranging from "Celebrity hair weaving techniques" to "Bowie MD Soccor". I joined the DC Fashion and DC Electronic Music groups and I plan to hit their events to see what's good.
Before I roll got 7am staff meeting tomorrow the funniest thing about Station 9 was the food menu. On there was the
GHETTIOST
thing I ever seen in my life-
EVER!
Yes young! Ooodle n Noodles on a menu- LMAO! Like they should called it something else like anything else to mask the ghetto'ness I never laughed so hard in my life.