..so yall know I just became a huge vocal trance fan the last few months and the king of trance is Armin van Burnin so of course being a black person loving electronic friends are always like yuck when it comes to trying out techno clubs..I only got them to go t
o town danceboutique
because of the draq queen shows, but if you are talking glowsticks, foam and black lights- I'll get the "ill pass" responses. According to my Asian co-worker back in the day (90's lol) DC used to have many spots for that type of party Nations etc but just like the classic go-go spots its all shut down. She's now over 30 and married so she can't hang out with me like she wants so the point of my story is I just become a fan (thanks Facebook) of Glow (Fur-transformed into dance club) and I see this posting from 19 March
Glow Washington DC The #1 DJ in the world ARMIN VAN BUUREN live tonight @ Glow. Tickets will be available at the door. www.ClubGlow.com for more info



Mad as a mofo out here... I would went to that event ALONE if had to. Anyway I will be checking out this Glow place see how it compares to town and hopefully my bff will come she like dance music but won't go to Town because its a gay club and that's against her religion (not even getting into that story) im like uhhh dance clubs=gay guys .
Anyway.. feeling good in a great mood knocked out a bunch of spring cleaning this AM. About to get my locs retwisted soon as my girl wakes up and come through so before I wash my hair here are things I'm feeling:
Don't know if I posted it but for lent I went back on raw food/vegan - 1 hot meal a day fast && also gave up shopping so I'm digging these:
Raw Revolution Live Food Bar
the coconut & agave nectar - yumm
spirulina & cashew- yumm tasty way of getting some algae into the system lol
:sidebar for the fast and forever no more eating honey as technically its an animal by products the agave nectar is good very sweet not alot is needed read up on what exactly it is
here

Dooney & Burke Rolling Trunk- $325
LOL being press since I'm an international travel star now I want a nice piece of lux (carry on) luggage- I would not bread on something nice that could be stolen for me to have to kirk on the airline. The price is not bad but my aunt reviewed the measurements and shes like its TINY
L 13.75" W 8.5" H 19.5". I would only want to carry laptop or 2, electronics, maybe 1 outfit and 1 pair of shoes.. still debating this one
Coach Bonnie Cashin Line
Can't never say Coach has fallen off.. they price still seem to be flatlined at to me LV rates but there stuff is hella cute. I was at Pentagon City yesterday when I walked in (looking) very impressed.
Scarfs are like my new fav accessory going nuts for them.. I'm planing to save for Hermes scarf for le birthday but meanwhile.. this
LV hair scarf
is calling me.. man I'd be killing them and this would be so cute with me locs.. HMMM
$145
Last item my new glasses have arrived I can't even get into the story about these things.. lets just say they are discontinued and I had to go through at least 6 sites before I found one who had them in stock. When Caplady wants something she will search the world for it LOL
YSL- Yves Saint Laurent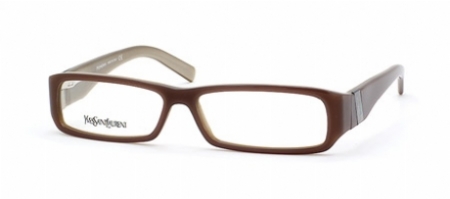 These are replacing these Fendis had them for about 2 years then all of sudden seen too many bammas in the area with them.. gotta keep it original ova here
one thing I forgot to i'm addicting to nu-jazz (remixed, electric, acid) in particular my Jazz Diva's been downloading oops acquiring albums like crazy